Ibis is an independent Management and Services firm registered with SECP.
We are a service oriented corporation that specialize in delivering business solutions under strict ethical & professional standards.
Our business philosophy employs integrity, professionalism and specialized knowledge which adds value to our clients businesses and serves client interests in the best possible way.
As a multi-faceted firm Ibis provides business solutions in the following areas:

One of the largest investment sectors in Pakistan, Real [ + ]

At Ibis we offer event management services to our clients [ + ]

Our objective to help our clients grow is subject [ + ]

It's a complex process to design a space and then carry [ + ]

Employing and retaining the right talent is the key [ + ]

Our objective to help our clients grow is subject [ + ]
---
Contact Us 
our team will review your project requirement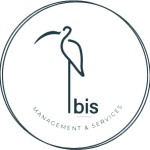 Website development in progress